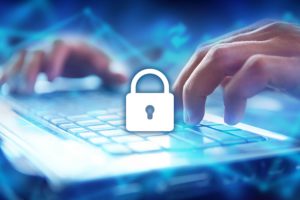 You have probably heard all kind of horror stories about lost company data. This happens because some companies do not have a backup plan; and the ones that have a plan to revisit it, in the best of the cases, once a year.
Most companies do not follow the simple  3,2,1 backup rule (read more). This is made worse considering some companies with backup plans still doing everything manually.
Essential questions any IT administrator must ask:
Does the organisation have a business data recovery plan?
When was it last tested?
Does the plan account for the changes happening in your IT environment?
Are you sure?
Here are some proactive steps to recommend to your client:
Create a data recovery disaster plan or review the existing one:
In the disaster recovery plan, evaluate all the different ways in which data backup process of the organisation could be broken and affect the continuity of the company. It's about probability and having a plan to avoid surprises.
Prepare a disaster recovery plan including the data backup systems.
Control who has access to the data backup information.
Check password policies
Monitor the backup system to check that is doing its job.
Routinely test the recoverability of backups.
Check the physical security of media where data has been archived.
Maintain updated software:
Get serious about updating the software and check for patches and releases.
Why update your software?
To make sure you still have support,
To have all the latest bug-fixes
To have the newest features available
Backup the files (more than one copy):
Creating multiple copies protects the business from losing any critical data. The 3–2–1 backup rule is an effective strategy that instantly removes any single point of failure.
Keep at least three copies of the data
Keep the backups on two different storage types
Keep at least one copy of the information off-site
Test the backups:
Make sure your existing backups and plan work properly.
Do a recovery "drill" as if a drive failure or an image was deleted.
Verify your backup copies are trustworthy and confirm the automation is reliable.
Image a new drive using your backup image to make sure it works.
Recover a file as if it had been deleted
Schedule a regular checkup to confirm everything is running as planned
By mounting the image files in Windows Explorer, you can browse or explore an image and access all the files in a backup. The backed up data appears as a temporary drive in Windows Explorer that you can access, just like any other drive, mounted with its drive letter. Individual Files and Folders can quickly be recovered by using Copy and Paste.
Be cautious of unsolicited emails:
Do not open emails that you don't know, pay attention to who sent the email and to the subject line, risky emails use this messages:
Urgent Action Required
Password Check Required Immediately
Unusual sign-in activity
Keep one eye with on new cybersecurity threats:
Check cybersecurity news from time to time. New cases of ransomware appear every day. There are many backup suppliers that as part of the service they protect your data against the latest threats.
Know your solution options.
Understanding your customer's data threats and their subsequent solutions is critical to properly caring for your customer. Since 2006 Macrium has been offering reliable, fast and competitive backup and imaging products. Data protection features include Image Guardian to protect your backups against ransomware, ViBoot to reduce downtime consequences, and Site Manager to monitor all of a network's backups. ACRBO partners receive special pricing including generous discounts for internal use – reach out to Rain Networks, our ACRBO distributor for more information.

Macrium Software was founded in 2006 when CEO and Founder Nick Sills experienced a personal data disaster and in the process discovered existing backup tools were not as good as he expected. Wanting a software solution that was practical and easy to use, Nick and his team developed Macrium Reflect to create a safe and secure disk image with ultra-fast recovery times should disaster strike.

Latest posts by Macrium Software (see all)