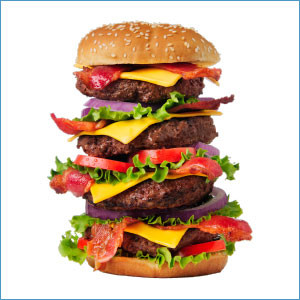 With a growing number of businesses looking to outsource their IT support and management, the all-you-can-eat model is an enticing option for backup and disaster recovery. And it is equally attractive for MSPs offering per-device pricing, Chris Groot writes.
Chew on this for a bit: Which side would you say benefits from a buffet? Is it the customer who piles his plate high once, twice, maybe even three times? Or is it the restaurant whose variety of salads, suppers and sweets attracts a line of eager eaters?
Note that the initial question doesn't ask which side benefits more. It only asks which side benefits. Customers may feel like the big winners because they pay for the freedom and flexibility to eat anything included in the spread – and make as many trips as they wish. Restaurants rejoice because they charge a one-time fee for every patron who grabs a plate – and soon learns his eyes are substantially bigger than his stomach.
Framed in that context, the conclusion is there's value available for both sides – which explains why the "all you can eat" pricing model is so appetizing.
Here's more food for thought: If you're a managed service provider (MSP), isn't it time you at least consider basing your pricing strategy on the mantra buffets made famous?
With a growing number of businesses looking to outsource their IT support and management, the all-you-can-eat model is an enticing option. And it is equally attractive for MSPs. For a flat monthly fee, customers typically receive unlimited, around-the-clock remote and on-site support for all IT issues. They can better budget for IT expenditures and, similarly, MSPs can count on the predictability of consistent cash flow.
As DigitalBusinessModelGuru.com explains, "The success of the all-you-can-eat model relies on a price point that maintains the company's profit margins while providing exceptional value to the majority of customers. This is more difficult with physical products and easier with services, which makes this an ideal model for the digital world."
Looking for an easy – and necessary – place to start? Backup and disaster recovery (BDR) that offers fixed, per-device pricing quickly comes to mind. This recent MAXfocus post, which looks at BDR in the year ahead, explains why.
Essentially, there are three key issues MSPs should consider. The shift toward a predictable pricing model is one of them.
Customers, the post notes, want cost certainty. Backup that's based on "bytes" can be counterintuitive.
"Data grows fast, which means a per-gigabyte licensing model for BDR creates financial uncertainty or risk," the post explains. "Therefore, (the prediction is) a movement away from tying licensing fees to usage or volume, and instead delivering the service for a fixed monthly rate. This makes BDR easier for MSPs to sell, and easier for their customers to buy."
That explanation underscores the central theme of last month's ACRBO post. It encouraged MSPs to make just one, really smart New Year's resolution in 2015: Generate monthly recurring revenue (MRR) with a subscription-based approach to IT security and management.
The advantage, as the January post explains, is the predictability MRR provides in a number of areas, including budgeting for expenditures, increasing growth potential and more accurately assessing risk.
Approach BDR like it's a buffet for your customers. Chances are they'll sink their teeth into it.
Try MAXBackup free for 30 days

Latest posts by Chris Groot
(see all)