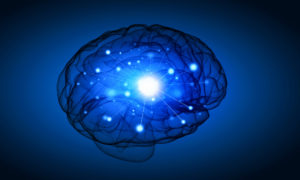 Did you ever stop to think why customers write reviews? What factors trigger them to take the time to tell others what they think about a business, product, or service?
These factors can be positive or negative, but there's no getting past that fact that reviews are a vital part of any company's online marketing strategy and can make a big impact on their bottom line.
A full 93% of consumers say that online reviews impact their buying decisions.
By studying the psychology of online reviews and which things encourage people write them, you can tailor your messaging to help your business garner more positive customer reviews which in turn will drive more sales.
What Motivates People to Write a Review?
People don't have to give reviews, and most of the time they don't gain any benefit from giving one. But still, there's no lack of fresh reviews popping up on sites like Google, Amazon, and iTunes.
Here are some of the motivating factors behind someone clicking that rating and review button.
To Have Your Voice Heard
Many people enjoy the opportunity to express themselves and have their opinion read by hundreds or thousands of other online consumers. There's also a validation when someone clicks the "like" button saying that your review was helpful.
Basically, if we have an opinion about something, we want to express it, whether it's at a backyard BBQ or an online review site.
We Want to Let Off Steam
Many negative reviews are motivated by the desire to let off steam and vent about an unhappy experience. Some people want to warn others about a brand or product, while others are looking to get the attention of the company so they can get some rectification for their issue.
You can often see the emotion behind negative reviews, especially when they're written in the heat of the moment when someone has just had their day ruined by a cancelled flight or had a frustrating experience with customer service.
Reward a Great Company
In a study by online review leader Trustpilot, 66% of North American consumers wrote a positive online review to reward a company for a great product, service, or experience. If a company treats them right, they want to share the love and help the company gain more business.
Companies that treat their customers well and address issues right away, tend to turn customer into fans. And even if a person didn't initially have a great experience, they'll be won over if a business goes out of their way to make them happy.
Give Kudos to an Employee
Another motivator in the "reward" category is when a customer wants to draw attention to an employee that they feel is exceptional.
For example, say you're waiting in a long returns line and the guy in front of you starts verbally unloading on a poor overworked customer service clerk. But the clerk handles the outburst professionally, never faulters from a polite demeaner and then greets you with a smile when it's your turn at the counter. That's the type of behavior that will motivate someone to write a review to give kudos to the employee.
We Want to Help Others
One of the biggest motivators for online reviews is help others make a better buying decision. Another interesting statistic from the Trustpilot study was that helping others is the motivating factor for writing a review for 65% of women and 59% of men.
If we've had a bad experience, we want to warn others away. If we've had a good experience, we want to let others know, "Hey, I just found the best computer repair shop ever!"
It Can Be Anonymous
You might not want to tell the person at the rental car counter how you feel in front of everyone or even have them know it's you that gave them 1-star. Online reviews allow anonymity, so you can say how you really feel without the stress of making a scene in public or having it impact your future dealings with the company (if you have to do business with them again).
We Enjoy Completing Tasks
For a certain segment of the population (typically the Type A's) there's a certain satisfaction gained from clicking the review button in an email and filling out a star rating or review.
If your email requesting a review is especially inviting and includes a clear call to action with a big button, a customer is even more likely to click through to the review form or site because they gain a sense of task completion.
Why Do People Trust Online Reviews?
Why are online reviews so powerful? Another important part of the psychology of reviews is understanding what people see in reviews that makes them a key part of their buying decisions.
Statistics help tell the story about the importance of reviews and why companies need to make them a main part of their marketing priorities. Here are several review statistics every tech business owner needs to know:
88% of consumers trust online reviews as much as personal recommendations
72% of consumers trust a local business more if it has positive reviews
92% of people will buy from a local business if it has at least a 4-star rating
72% of shoppers will take a buying action only after reading a positive review
A 1-star increase in a Yelp rating means a 5-9% increase in revenue
Let's look at why people hold reviews in such high regard and rely on them so much before they'll do business with a company.
They Inform Social Proof
Social Proof is also known as informational social influence and it described the practice of copying the action of others in a given situation due to an assumption that the surrounding people may posses more knowledge than you.
Reviews give us information about what our peers may be doing or thinking about a certain business, which then consciously or unconsciously tell us how we should also feel about that business. It's especially powerful if the reviewer is similar to us in some way (single dad, cat owner, etc.)
They Give Us a Closer View
If you're researching a business online, you may have never been in their shop or bought anything from them, so your knowledge of the real experience is limited.
Reviews give us the ability to get a closer look by reading about the experiences of others. How was this company to work with? Do their products do what they say? Did you call customer service and get helped right away? Those are important pieces of first-hand experience we're interested in hearing from others.
They're Unbiased
You may have a salesperson promising you that their helpdesk is the best in the world and open 24/7. But you want to know if that's reallythe case, so instead of relying only on the salesperson, you're going to seek out unbiased reviews.
Now, not all reviews are unbiased, but savvy consumers can usually spot the fakes planted to make a business look good and differentiate them from the true reviews. Getting an unbiased opinion is a big reason that people place so much value in online reviews.
They Fill the Knowledge Gap
Not all websites have all the details you need to make a purchasing decision, and often reviews can fill in those knowledge gaps much better than a company's FAQ.
Is my cat going to enjoy this new healthy "no filler" cat food or will he reject it? Does this men's shaver really give a smooth shave or is it going to tug and pull? These are the kinds of questions that people look to other consumers to help them answer, because they trust they'll get an honest and detailed answer.
Positive vs Negative Reviews
There are always those business owners who would rather not promote reviews at all because they're afraid a negative one will ruin their business. But the fact is they're losing more by not gathering positive reviews than they would by getting one negative one in the mix.
A pair of studies in Research Digest about the psychology of reviews showed that people were still impressed with a company after reading early positive reviews, even if negative reviews came later.
In one study, participants were told to read Trip Advisor reviews for a hotel, part of the group reading from positive to negative, and the other started with the negative first. The group that started with the positive reviews kept an overall positive view of the hotel, even after they read through the negative reviews.
Even One Review Can Make a Difference
The more reviews the better, but even one can make a difference. According to a USA Today article, the more reviews, the more buys businesses get, but even one can cause more customers to click through to your website.
Going from zero reviews to one review can increase the rate that an online "window shopper" clicks the purchase button by 65%. It's estimated that approximately 20% of sales come directly from a consumer reading an online review.
So, if you have that one review, should you wipe your hands like you're done? Not by a longshot. Consumers are looking for recent reviews and they give those more weight than older ones.
40% of consumers only take into account reviews written within the past 2 weeks.
So, it's important to put into place an automated system where you're encouraging customers to review your business regularly so you can keep a fresh supply of new reviews.
Make Reviews a Key Marketing Priority
The reviews your company receives are not out of your hands. Understand reviewers and why they write reviews and apply that knowledge to a program that regularly request and promotes your customer reviews. Making reviews a priority will directly and positively impact your revenue.
Ramey Bell is the founder of TechReputation.com
Visit https://www.techreputation.com/acrbo for 20% off for ACRBO members.

Latest posts by Ramey Bell
(see all)