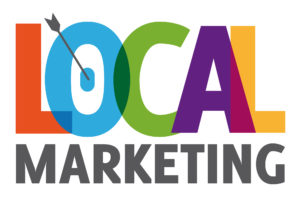 Being found in a local online search is one of the "bread and butter" marketing activities that brings in new leads for IT businesses regularly. But if you're not optimizing your business or website for local search, you could be missing out on most of your area's leads.
Nearly half of all searches on Google are looking for local information, and a benefit of a location-based search, is that you have a much better chance of showing up, because you're not competing with millions of "computer repair" businesses for a top search position, just the ones in the cities you service.
If you find your tech business is not showing up for IT service-related keyword searches in your service areas, it might be because you're tanking your local SEO by making some common mistakes.
But don't worry! We're going to tell you what businesses tend to do wrong when it comes to local SEO and how to fix it to improve your rankings so local customers can find you when they need IT services in your area.
Mistake #1: Not Treating Reviews & Ratings as Crucial
Before you get a call or email from a potential customer, there's a fairly good chance they've looked online for your reviews before deciding to contact you. And if your phone isn't ringing as much as you'd like, it may be because people had a hard time finding your reviews or the ones you have out there are too old.
90% of consumers read online reviews before contacting a business.
Having a handful of reviews from a few years ago, isn't good enough when it comes to your local SEO rankings. New reviews feed SEO magnets like your Google My Business listing and keep your star ratings fresh. 40% of consumers only take into consideration reviews written within the last 2-weeks.
Reviews build trust in your business and pack a powerful local SEO punch, so by ignoring them, you're hurting your chances of gaining new local IT business.
How to Correct the Mistake:
Send customers a follow up email automatically after a purchase that asks for a review and includes a link to your Google My Business page. Statistics show that 6 out of 10 consumers now look to Google My Business to find local business reviews and ratings. By automating the process, you help keep new reviews coming in regularly.
You also want to respond to all reviews, positive and negative. Online searchers pay attention to company responses to reviews and responding to each one respectfully will help your business reputation.
Beyond Google My Business (the most important), other review sites that can boost your local SEO are:
Mistake #2: Website that's Not User or Mobile Friendly
Google pays particular attention to website content, responsiveness, and user ease of navigation when ranking websites in their searches. Some things that can cause your site to get lower local SEO rankings are:
Not being mobile responsive (Google ranks mobile-friendly sites higher)
Not having a site that's easy for users to navigate (users leave via the "back" button)
Not having relevant local content
Having a slow website (53% of mobile users leave if the site doesn't load in 3 seconds)
More than half of web searches are now done from mobile devices rather than desktops, which is why Google has put a high ranking priority on sites that are easy to view and navigate from a mobile device. No matter how well you've optimized your site for SEO in other areas, if you have issues with mobile usability and page load time, that can mean serious reductions in your search engine positions.
How to Correct the Mistake:
Ensure you're using a website design that's mobile-friendly and responsive. Visit your website on your smartphone and see what a mobile user is experiencing and tweak to make the site easier to browse for mobile users.
Speed is also important. You can use Google's Page Speed Insights tool to see how your page load time scores on mobile and desktop and get suggestions for making it faster.
Lastly, if you want to bring in local traffic, make sure your website uses local keywords (names of cities and areas you service) so your content is relevant to a location-based search.
Mistake #3: Not Taking Advantage of Local Directory Listings
The more mentions of your business online in relation to your local service area, the more of an authority the search engines will see you. For example, if there are just two online listings, mentioning "Tom's Computer Repair in Phoenix", but "Sally's Computer Repair in Phoenix" has 8 different online directory listings, then Sally is going to get better local search positions.
Online directory listings which aggregate business contact details for multiple industries and multiple locations are often used for local searches and can add credibility to your business in the eyes of a consumer.
Local directory listings also help your local SEO ranking by giving Google's web crawlers several places online that your company name, number, and website are listed, improving your overall chances of coming up in a local keyword search.
How to Correct the Mistake:
Make it a priority to improve your business visibility by searching out multiple local directories and listing your business there. Be sure you use the exact same name, phone number, and address, because Google looks at these, and if they all match it can result in a better position.
Some of the online directories to list your business in include:
Better Business Bureau
Yellow Pages
Manta
Yahoo! Local
Mistake #4: Not Putting Up Fresh Website Content
If you think your website is done once you get your main service pages up, then you're going to end up lingering at the bottom of the SEO rankings. Google likes to see fresh content and websites being updated regularly, this lets them know the business is alive and active.
Putting up new content also gives you the opportunity to expand your keyword SEO on pages and provide more detailed information for website visitors and customers that can keep them coming back to you for services.
People are 131% more likely to purchase from businesses that educate them with content.
If you're letting your website collect cobwebs, then it's going to be hard to gain and maintain good local search engine positions.
How to Correct the Mistake:
The easiest way to keep regular and informative content going up on your site is to add a tech business blog. Blogs spider well in search engines and give you the opportunity to highlight helpful information to clients. They also let Google know that your site is active and regularly updated.
Blogs can be used as a base for other content marketing, such as social media posts, email newsletters, videos, webinars, and more. Each of those outlets linking back to your website blog will give you even more SEO juice to boost search rankings.
Mistake #5: Not Publishing Your Local Reviews on Your Website
Visitors can come to your website any number of ways. Some might have seen your online reviews on Google My Business, and some may not have. Not including your local reviews on your website is like leaving money on the table. It means you're not using one of your most powerful tools for customer conversions and local SEO.
While you do want to have reviews on sites that aggregate customer reviews so potential customers will find them, they also need to be on your website. Beyond adding more local keywords to your site, reviews also are important because:
92% of B2B buyers are more likely to make a purchase after they read a trusted review.
Having reviews on your website can increase conversions by 270%
73% of consumers value written reviews over star ratings
73% of customers trust a local business more after reading positive reviews
85% of buyers trust reviews as much as a personal recommendation
How to Correct the Mistake:
You want to do two things to make your reviews visible on your website:
Include at least one review on every page
Include a website page of all your reviews
An easy way to work reviews into your webpages is either through a quote call out (a feature of many Word Press editors) or a carousel that rotates 3-5 customer reviews.
Customers value reviews that have a name attached to them more than anonymous reviews and for more local SEO power you'll want to use the reviewer's location, such as "-Mary Smith, Phoenix, AZ" If your customers prefer not to use their last name for privacy, you could just use a first name and last initial instead.
Items you'll want to include in a review are:
The customer's quote
Customer name, and company (if applicable)
Customer location
The service(s) you provided (more keywords to power your SEO)
Good Local Search Rankings = More Sales
The time spent working on your local tech business SEO rankings is an investment that you'll see pay off in the months and years ahead with more website visitors and more sales.
Ramey Bell is the founder of TechReputation.com
Visit https://www.techreputation.com/acrbo for 20% off for ACRBO members.

Latest posts by Ramey Bell
(see all)