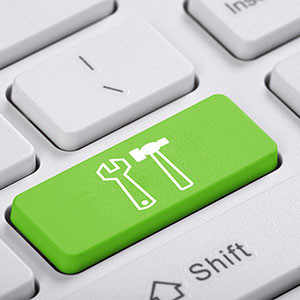 Handling upkeep that ensures your customers' systems and machines run at peak performance isn't the most exciting task on the to-do list. But you don't need to dread it if you're using an intuitive RM solution, writes Bjorn Bakker, MAXfocus Head of Product Marketing.
Think about the things in your life that require preventative maintenance. Auto mechanics want you to service your car every 30,000 miles, if not more frequently. Your dentist wants to see you every six months for teeth cleanings. If you live in a place where palm trees are only seen on post cards, it's a good idea to schedule regular furnace checks.
In IT terms, preventative maintenance is no different. But, oh, how it can be disruptive if handled inefficiently. Consider the number of business devices under your management. The constant alerts, updates and tickets they generate can force you into the fetal position.
But let's back up for a moment.
Global commercial real estate agency Jones Lang LaSalle (JLL) published a report entitled "Determining the Economic Value of Preventative Maintenance." The report, understandably, examines issues specific to real estate. But the opening statement certainly seems applicable across a number of industries – including IT.
"Preventive maintenance has been more popular in principle than in practice over the years," the report states. "One scarcely can argue with the idea of keeping equipment well maintained to extend its expected life and avoid future repair costs."
Shortly thereafter, JLL's report goes on to list several common arguments that support the need for preventative maintenance. Those one-liners include:
• "The equipment will perform better."
• "Equipment life will be extended."
• "Repair costs will fall."
• "Downtime will be reduced."
Again, keep the context in mind: real estate. But it's hardly a stretch to say those arguments also apply to IT. Hard drives, for instance, are not designed to last forever.
And that's just one reason to do what's necessary so IT infrastructure lasts.
The guess here is you, being a managed service provider (MSP), know why. But let's not leave anything to chance. An article by CED Magazine on proactive network maintenance includes a point that eliminates the guesswork:
"It's about customers, it's about their quality of experience, and it's about operational efficiency and changing the way we look at service performance."
That's where an intuitive remote management (RM) solution quickly pays dividends – for MSPs and their customers alike. One of the big benefits is having the ability to set maintenance windows, or designated periods of time to conduct preventative upkeep.
As feature requests among MSPs go, the maintenance window is highly coveted. And with good reason: In its most basic form, maintenance mode is meant to decrease disruptions for MSPs.
An RM solution with maintenance mode eliminates unnecessary dashboard alerts while MSPs work on their clients' systems. Using this feature, MSPs can:
1. Select one or more devices for maintenance.
2. Perform necessary tasks without receiving recurring, less critical notifications such as failed checks and unwanted tickets.
3. Take the devices off maintenance mode when upkeep is complete.
Reducing the number of overall alerts during a maintenance session ensures only critical ones are received. MSPs, in turn, don't need to spend valuable time searching for the high-priority issues that require immediate attention. Additionally, maintenance mode prevents unnecessary failure entries in key performance reports.
By maximizing the window in which IT maintenance is handled, MSPs can get in, get out – and get on.
Or, like you hope your dentist says: "Quick and painless."
Try MAX RemoteManagement free for 30 days

Latest posts by Bjorn Bakker
(see all)