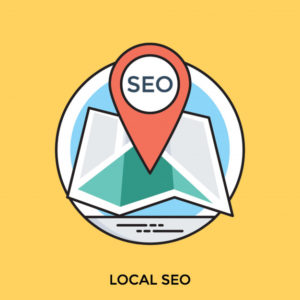 Imagine you've just started your own IT business and, at first, all Google knows about you is your company name, address and phone number, known as NAP in local search optimization parlance. The online locations of these NAPs are called citations. The first citation should always be your Google "My Business" listing. This should be 100% complete for full effectiveness. According to a study by BrightLocal, businesses that ranked in the top three on Google local had an average of 85 citations. Citations should have consistent NAPs, without duplicates, and should include as many elements as the listing offers, such as photos, videos and reviews.
Next, help Google gather more details about your IT business through local elements on your website. Obviously, your NAP should match all other citations, as mentioned earlier, and should at least appear on the home and contact pages. Positioning it on every page would be even better. Utilize the rich, informative language strategy known as schema markup to boost your search rank. (Learn about schema markup at https://schema.org/.) And don't forget to provide directions with an embedded Google map on your contact page.
Additionally, the power of customer reviews as a ranking factor has increased dramatically and managing these reviews is a time-consuming, never-ending task. (For a complete list of local search ranking factors visit https://moz.com/local-search-ranking-factors) With so many review sites available, the first challenge is getting visibility on all your data. Second is obtaining more positive reviews for your business on a regular basis. Finally, reviews, both positive and negative, inspire a response. This requires extra effort and attention but is well worth the effort. Customer reviews have a significant impact on positive ranking in Google local, meriting serious consideration when it comes to creating your marketing plan.
As you can see, gaining Google's trust in your IT business gives you an edge, but it comes at a premium: a generous amount of time and a modest amount of funds. Do you really have that extra time? Or could that undertaking be better managed by online software that is set up to keep your data organized? True, a savvy business owner recognizes the importance of being personally involved in monitoring customer reviews, offering sincere replies. However, reputation management software streamlines that process by gathering reviews from multiple sites into one dashboard and issuing an alert with each new review. Such software is available in many different presentations and often comes with a free trial offer. Why not take advantage of one of them and see how it works for your IT business?
Ramey Bell is the founder of TechReputation.com
Visit https://www.techreputation.com/acrbo for 20% off for ACRBO members

Latest posts by Ramey Bell
(see all)