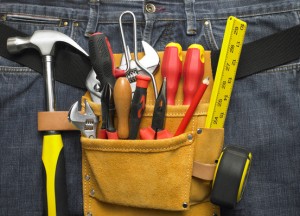 You're in the IT Business. Whether you're operating a break/fix shop, providing managed services, or a hybrid of the two, the reality is that you've got a limited amount of time and a continuous stream of issues to resolve. People rely on you to for their livelihoods, and you need to find smarter ways to increase your efficiency, accuracy, and profitability. That's why we've compiled a list of 6 awesome resources for you to automate various aspects of your IT Business.
Ninite: Easily install and update applications on a clients computer with no additional user input required. Last month we interviewed Patrick and Sascha from Ninite about their business. You can find the interview on our blog.
RepairShopr: Our friends over at RepairShopr provide a great CRM designed specifically for computer repair businesses. It will help you manage your customers in a far more organized and automated fashion, and it even integrates with TechSuite.
Zapier: If you want to connect two services, there's no better place than Zapier. It enables you to quickly automate connections between hundreds of common applications like Dropbox, Google Drive, Stripe, and more. We sat down with Wade Foster, their CEO, and talked to him about Zapier. You can find the interview on RepairTech's blog.
Flowdock: You can use Flowdock as an internal team chat room to make sure communication is constant. Our favorite part is how easy it is to integrate your other applications so you can see everything from new customers to past due invoices, which really helps keep everyone on the same page.
New Relic: If you're managing applications or servers for your clients, you can use New Relic to automate alerts and performance tracking. It's easy to set up, and can be a life saver.
TechSuite: Our suite of computer repair software can help you consolidate, automate, and track your entire computer repair process so that you can repair more computers in less time. You can learn more by signing up for a free webinar below.
Interested in learning more about TechSuite? We host a free demo webinar 3 times a week, where we give you an overview of how our software fits into your computer repair process, and answer any questions you might have.

RepairTech, Inc. develops a suite of software that automates the computer repair process. Our toolkit, TechSuite, gives computer technicians the freedom to fix more computers efficiently, and do it right the first time.

Latest posts by Ian Alexander (see all)