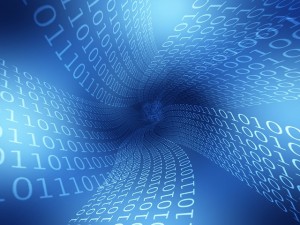 We have been traveling to tradeshows around the country to find you the best opportunities to make more money for your business and families. One area I haven't seen a lot of people talking about in the forums or social media groups is Business Continuity. So many of us have a backup plan offering for our client, but so few of us have a solution to keep businesses running even in the worst situations.
Today I am excited to announce an educational webinar on October 14th with Rob Rae of Datto. Datto is the group's newest sponsor and has agreed to dedicate some awesome educational resources to help you increase your recurring revenue. I encourage every one of you to attend this webinar if you are looking to add recurring revenue to your bottom line. In the webinar you will learn:
Tips on how to add recurring revenue to your business
Business continuity go to market strategies
Best practices & more…
So make sure to attend this webinar and learn some new ways to make monthly recurring revenue.
Register Here: https://attendee.gotowebinar.com/register/8091206374610884865
Below is some more info from Rob to tell you more about Datto.
---
We are honored to be the first backup, disaster recovery (BDR) and Intelligent Business Continuity (IBC) vendor to work with the ACRBO community! It is a very exciting opportunity to work and grow with each of you. Certainly, you are thinking about us as any other multi-million dollar sales and marketing machine vendor; but trust me when I say, "Datto is different."
Datto was founded in the basement of our founder and CEO, Austin McChord in 2007. Austin is an engineer; he's a tech guy at heart. As such, innovation is at the core of everything we do. Today, we have over 300 employees, 6 offices worldwide, and over 80+ petabytes of data in our cloud. The best part – we are 100% channel only. All of our growth has been a reflection of our partners success… the Solution Provider community!
We can't wait to get involved with ACRBO and take this opportunity to learn about each and every one of your businesses, because we know you're all different. A promise that we'll keep from here on out is that every interaction you have with Datto will bring value to your business. Whether you decide to Partner with us or not, we won't waste your time. We have gathered an enormous amount of statistics, go to market strategies, and best practices that we plan on bundling up and providing you through a series of blogs and webinars. All of our content will be relevant and appropriate, whether you use Datto or not.
Our first webinar will take place on October 14th, 2014 at 2pm and we hope to see you there. We'll be introducing Datto and the difference between backup and real business continuity. The recurring revenue conversation just got a little bit easier.
Register Here: https://attendee.gotowebinar.com/register/8091206374610884865
Sincerely,
Rob Rae
VP of Business Development
Datto
Herman Pool is the current President of The Association of Computer Repair Business Owners.
Latest posts by Herman Pool (see all)