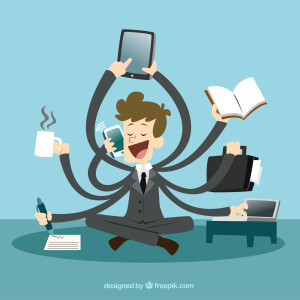 The best way to take advantage in this competitive market is investing wisely in business efficiency. Rather than just cutting costs, you need to take strategic approach and make your operations more effective and efficient, creating value for your customers/shareholders. Automation services will reduce the support and perform more tasks with greater speed.
Make sure you follow these few steps:
Maximizing Efficiency
Business should be designed with two main objectives: intuitiveness and coherence. The lack of automation within a complex environment is the natural enemy of efficient IT services. High efficiency always requires investment in a short term and that's when a Remote Monitoring and Management (RMM) solution comes in hand. RMM tools enable service delivery and provide a number of benefits, including increased service levels, time and money savings, as well as a more effective and profitable business.
Cultural Transformation
The manual processes for managing IT are typically based on guesswork and technical requirements that do not directly address business needs. The introduction of an effective automation process will assist this cultural transformation by creating standard processes and simplified practices that will allow infrastructure investment decisions, IT staff allocations and issue resolutions.
Eliminate IT Problems
If you don't have your business priorities completely clarified it could lead to a lack of communication and integration between IT systems. Equipped with a good RMM solution, you can manage client servers, desktops, applications and mobile devices from remote locations. Bundling features like centralized administration patch management and scripting, will allow your RMM tool to deliver superior IT support and provide a better overall service.
Mobility
People nowadays are used to do everything with their mobile equipment's (smartphones, tablets, etc.). To provide this type of access, all business resources need to be pre-packaged and delivered in an automated way. Providing with real-time systems information will drive you into processes of better support and speed up your decisions. This will let you have complete visibility and thorough control of all of your corporate environments.
Business Processes
Your company must have automated workflows which support the individual activities inside the business process. It is essential that you understand that most of the decisions and tasks require human interaction so the automation engine must be flexible enough to ease the complex workflows which consists in numerous manual, semi-automated and automated tasks. It will be easier if your IT department run the entire business process on a solid engine.
Governance
Optimization is the key to enforce central governance across private and public resources. The challenge lies in striking the optimal balance between providing business units with the choice and flexibility they demand to optimally complete their tasks and standardizing the offered services to enforce security and policy compliance.
Conclusion
The business environment is constantly changing so your company must be prepared to quickly face new threats and opportunities. You should make the best decisions when it comes to both cost cutting and investment, and must look into your technology not as the solution to a particular problem but as a platform that will make new ways of operating your business possible.
Request a BeAnywhere inSight demo here and get up to 20% off.

Latest posts by Jose Lima (see all)