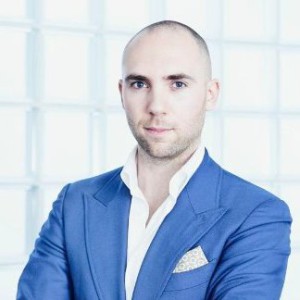 MSPs already using an intuitive remote management (RM) solution for proactively monitoring and maintaining their clients' networks are perfectly suited to serve as a virtual CIO, writes Bjorn Bakker, MAXfocus Head of Product Marketing.
Do yourself a favor and read Deloitte's April 2014 article, "The dual roles of the CIO in the digital age." It paints a clear picture of the growing pressure placed upon today's chief information officers.
This passage sums it up perfectly:
"The power of digital technologies is leading CIOs to take a more expansive view of their roles. No longer is their job merely to build and operate the technology their business needs to function. Increasingly, they see their role as helping to increase revenue, improve customer experience, coax insight out of the growing amount of data generated by companies' digital operations, and shape strategy."
Can we agree that accomplished CIOs have their hands full? If that's the case, how are smaller businesses to cope? Their need to balance business strategy with technology operation is the same, if not greater. But they aren't likely to have an executive at that level on staff. According to the CIO.com "Tech salary guide for 2015," the annual salary range for a CIO is between $157,000 and $262,500.
That's where you can make deeper inroads with your customers – as a virtual CIO. For a fraction of the cost to employ an experienced CIO, your customers benefit from your expertise. Likewise, as an advisor, you work a fraction of a full-time CIO's hours.
According to SmallBizTrends.com, "Virtual CIOs are really a portfolio of IT services delivered by today's managed service providers (MSPs) for small businesses. Virtual CIO is a title – and a service – combining tasks managed and maintained by chief information officers, chief technology officers and technology consultants."
MSPs already using an intuitive remote management (RM) solution for proactively monitoring and maintaining their clients' networks are perfectly suited for this virtual advisory role. Here are five reasons why:
Who knows your customers' networks better than you? The answer should be "nobody." Chances are you built them, or handled the necessary upgrades.
You, in working with multiple customers, have experience anticipating, identifying and addressing specific IT- and business-related challenges.
Understanding that standardization is the key to running a cost-effective and reliable business, you implement solutions that meet those objectives.
Your knowledge of current tech developments ensure you can help customers separate fact from fiction and make sound business decisions.
You want your clients' infrastructure to be as predictable as possible – for two reasons: A trouble-free IT environment minimizes major costs to you, which in turn limits the high prices passed on to clients.
Just as Deloitte clearly defined the full-time CIO's responsibilities, MAXfocus does the same with this post aimed at MSPs. Filling the void in a virtual capacity, the writer explains, comes with specific instructions:
"Your job is to help them make the smartest long-term investment in technology. Your job is to actually use technology for strategic purposes. Every recommendation you make should fit into their long-term plans. Every recommendation you make should help the client make money, save money, or achieve a strategic advantage."
You can be the virtual CIO. In fact, you may find that you're already doing the job.

MAXfocus Head of Product Marketing
at
LogicNow
Responsible for global product marketing.

Latest posts by Bjorn Bakker (see all)