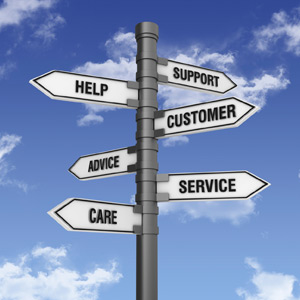 In order to achieve success, your business needs processes in place that support your growth and help you scale. For an MSP, the tool to assist here is a service desk application that is simple to use, automates systems and supports the key components that drive a business, such as customer service, communications, and efficiency.
Six ways a service desk will help your business:
Deliver Improved Service and Efficiency
It is vitally important that you as an MSP communicate and deliver excellent customer service. A service desk product can help prioritize customer issues through a rule-based system that is set up between the MSP and the customer, the system notifies the user when an issue is being handled and all issues are trackable by the user until resolution.
Better Billing
The automation of a service desk product positively impacts a business on many levels and billing is one of them. The system accurately captures time and costs, which offers transparency to the customer and reduces the amount of questions they might have around invoicing.
Insights and Analysis
With a service desk product, MSPs can easily monitor assets, tickets, and their IT staff, allowing them to examine, in detail, important elements of their business. By logging and recording all actions a service desk begins to build records and learnings allowing the MSP to identify problem areas such as trouble tickets or assets that are constantly failing.
Gross Margin
Many businesses need to track and measure performance against time and cost, however all businesses are looking to increase their gross margin, by using insights and analysis (above) an MSP can identify issues and make fact-based decisions around areas such as how much time a technician is spending on tickets or which engineers are better at resolving certain tasks, these scenarios highlight just a few of the indirect issues that could impact an MSP's gross margin.
Knowledge Base
Knowledge Base is a valuable tool for MSPs and customers as an end user can find answers
to their IT issues by coming through the support portal and simply searching on their
For MSPs, knowledge base is a great tool to help an IT team work together,
intelligently link jobs, and assist job resolution.
Processes
A service desk tool can introduce a number of new processes to an MSP but something that these processes have in common is that they are all designed to streamline and simplify the way that a business runs. By having a team follow a set of structured steps there will be fewer errors, delays and duplicated efforts. One of the many features that feeds into an engineer's daily role is time tracking; having this process automated can reduce human error and provide piece of mind to the MSP that their technicians are recording their time more accurately. Another example of service desk simplifying processes is how it encourages technicians to run all customer communications through the system making it easier for techs to multitask, track resolutions and monitor customer service levels.

Latest posts by Amy Coles (see all)