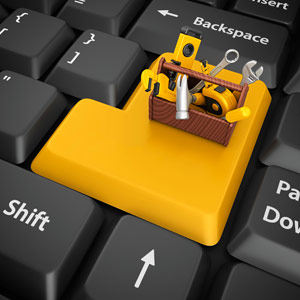 Using Sync-And-Share For Endpoint Backups? You May Be Creating More Problems Than You Are Solving. A Lot More!
In today's workplace, mobility and BYOD are all the rage. Employees have grown to love the usefulness and convenience of their personal devices. They are demanding the same flexibility for their work. This trend combined with the collaborative nature of much modern work has given rise to another tool – sync and share.
Enterprises have traditionally focused on protecting servers and network perimeters. But they have often ignored endpoint protection. A lot of endpoint users, eager to protect their data, resort to sync and share programs, thinking they will provide a useful and viable backup solution. They won't. And chances are sync programs used for backup will cause more problems than they solve.
The Right Tool For The Job
Consider this illustration: Let's say you are a homebuilder. Your crews use both hammers and saws, naturally. They use hammers to drive nails into wood, and they use saws to cut it to specific lengths. It would be ludicrous, inefficient, and maybe even dangerous to try to cut wood with a hammer or drive a nail with a saw. Homebuilding crews use the right tool for the given task.
You should do the same thing in the IT realm. Sync and share is a tool. It has a specific purpose. According to Enterprise Storage Forum, ""File sync and share" is shorthand for sharing files among multiple users and devices, and synchronizing the shared files to retain file integrity." This tool was never meant to be a reliable, secure data backup and restore solution.
Data backup is a tool. Just as the name implies, it involves keeping data secure by producing an up-to-date copy somewhere other than the device on which it originated. In a business networking environment, don't use use the file sync tool for a job it can't do – effective endpoint data backup. Use a proven, up-to-date backup solution for its intended purpose – effective endpoint data backup.
So what are some of the reasons you should not rely on sync and share solutions for secure, reliable backup (and restore)?
Even though sync can provide a basic level of backup (although definitely not well enough to be considered a viable, comprehensive endpoint backup solution), there is a good chance not everything the user wants to back up will get backed up. Why?
Because of simple human error. The software lets users choose the files and folders they want to sync to another device. They could easily miss very important data by forgetting something as simple as a checkmark or by forgetting they had critical data stored in a forgotten folder.
Here's another glaring problem with using a sync and share product for endpoint backup: such solutions aren't built to secure endpoint data. Your end users should not back up enterprise data to an application designed for sharing content. Doing so puts your company at undue risk.
The Proven Backup Alternative To Sync And Share
So what should you do instead? Use sync programs only to share the content that is deemed shareable, and use an enterprise-grade backup solution to back up end point data reliably and securely.
Done properly, the backup process automatically produces a second copy of important data in a separate location. The data is then available should the primary data become lost or corrupted, or if disaster strikes. It's important that your backup program provides the ability to version (automatic retention of multiple versions of a file). This allows data to be restored from previous points in time.
Enterprise endpoint backup should
Be continuous-ensuring all critical data is always being backed up to minimize risk
Not interrupt users or cause network or endpoint performance slowdowns
Remember that this isn't an "either-or" situation. You can use both sync and share and the right backup program. Just remember to use the right tool for the job!
For more information on MAX Backup please visit our blog or visit our website to sign up for a FREE 30-day trial

Claire Fleming is a marketing professional with more than 10 years of channel experience. Fluent in French, she is currently running global marketing campaigns for LogicNow's MAX RemoteManagement and MAX Backup.

Latest posts by Claire Fleming (see all)