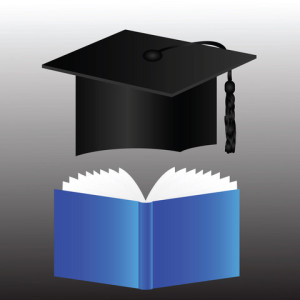 "Learning never exhausts the mind." – Leonardo da Vinci
Doctors, nurses, lawyers and a ton of other professional service practitioners are required to do continuing education in order to keep up their existing skills as well as learn new ones. As entrepreneurs, we spend a significant portion of our lives working as hard as we can to run successful businesses. For me, part of that hard work as always included continuing education.
Regardless of our levels of education, there is no doubt we all have a little something more to learn. In order to be the best entrepreneurs we can be, we must push ourselves to constantly learn more then execute on what we have learned. Continually studying and executing to improve our respective crafts leads to a very positive ripple effect.
The more we learn, the more capable we are to help our clients succeed in their goals. This of course leads to happy clients. Happy clients leads to more referrals. More referrals leads to new clients. Since you are continually learning, your skills are far above the norm and these new clients become happy clients that lead to more referrals. Round and round we go to infinite success and learning. Round and round we go to infinite success and learning.
As an example, look at the way technology has changed in just 10 years. Did you ever think that consumers would spend the majority of their time online clicking "Like" on cat pictures via social media? Business owners who took the time to learn how to reach these people are now multi-millionaires because they did not hesitate to find the marketing opportunities in this new medium. They saw something new, they learned about it, then they executed on their knowledge. I have a number of business friends who have used social media to do six figure sales launches in a matter of days. All because they were willing to invest time in learning something new and implementing what they learned.
While I spend some time on reading books, attending seminars, and working with executive coaches to broaden my understanding of my industry. I also spend a decent amount of time learning about my target audiences. I have found that by spending time learning about their wants and needs, I have a much higher close rate than other people in my industry.
As I learn more, I find new ideas that allow me to create great products for my clients. I spend a lot of time in the online forums and groups of my potential clients. This allows me to see what problems they have than need to be solved. Then, I simply create a product that solves that problem. This is a much better way to find success because rather than sell then on what I created, I can give them exactly what they want.
Many trades have formal continuing education, but not all of us are in these trades. It doesn't matter. You and I have so many wonderful ways to continue our education as entrepreneurs. Some of the most effective things I have done are:
Attend Tradeshows – This has probably had the greatest impact on my life. My first company was started in my home town of 10,000 people. It was hard to speak with anyone who had clue one about my business. After 12 years of going it on my own, I found a trade organization holding a show that looked interesting. I struggled with the idea of stepping away from my office and leaving everything to my staff. I worried about the lost revenue if I wasn't there to close a sale when I went to the show. Finally, I decided to go. It was the single greatest day of my entrepreneurial life. I met so many people who were passionate about business, just like me. I wasn't so alone any more. I learned from vendors. I learned from other small business owners. Most importantly, I made friends who have helped me learn more along the way.
Read a Book, Talk with the Author – While reading a book is a great way to learn, I sometimes end up with questions about the book. For me the easiest way to get the answers has been to go out and meet the author. Often you will find that book authors are a friendly lot that are more than willing to have a brief conversation about what they have written. Sometimes they offer consulting services that are far more affordable than you would ever imagine. Don't be afraid to engage with them. You may make a life long friend and mentor.
Use Social Media To Eliminate The Six Degrees – No matter how great we are at our jobs, there is always someone that we find who brings it to another level. Wouldn't it be great if you knew someone who could put you in touch with them? Six degrees of separation is the theory that everyone and everything is six introductions away from any other person in the world. The great thing about social media and the Internet is it can put you in touch with people instantly and there is no end to the experts you can find online. My simply finding an expert in your field and following their online posts, you can learn from them as if you were there. Chances are those people are using email and social media to respond to your questions as well.
As president of the association, providing you with as much educational opportunities as possible is my primary goal. ACRBO Academy already has one training online and more training will be coming soon. It's my objective to add at least 3 more soft-skill training courses within the next year. Further, we are working to hold live events where we can all get together, learn from each other, and have a great time.
I have some even greater news for you. It's obvious to me that you have what it takes to be a great entrepreneur already. How do I know? Simple, you are reading this article right now so you can learn more. Keep up the good work.
I'd like to learn more from you. Post in the comments about some sources you have used to learn more about your business. The more we share, the stronger we all become.
Herman Pool is the current President of The Association of Computer Repair Business Owners.
Latest posts by Herman Pool (see all)