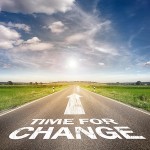 It's not hype.
If you sell, service or support technology, the future survival of your business may well depend on understanding and implementing an "as-a-service" approach.
Simply put, this model—also known as "managed services"—bundles together the hardware, software, services and support you provide and offers them to clients for a monthly fee.
Consider these top five reasons for transitioning to a managed services model.
Recurring and Predictable Revenue
Break-Fix is broken as a primary income-generating tool in your business model toolbox. Sure, those lump-sum payments are nice. But are they steady enough to create reliable financial projections for the future? Or even guarantee you can make payroll for the next few months? Building on an as-a-service model will help you develop a stream of predictable revenue, making your business more competitive and profitable.
Customer Stickiness
The as-a-service approach allows you to be more involved in your client's business.
You become a trusted advisor and your customers will begin to see you as indispensable to their success. They'll also appreciate being able to transform capital expenditures into pay-as-you-go monthly operating expenses.
Your Business Grows
From providing software and hardware to varied offerings such as remote monitoring, help desk support, website development and backup and disaster recovery, your as-a-service profitability will grow along with your menu of products and services.
The Value of Less Stress, More Success
Managed services lead to better and longer-lasting results from all your hard work. With a steady income stream, you'll have the energy to focus on tomorrow's success. And, when you're ready, your business will have a legacy of value for any exit strategy you have in mind.
Your Competitors are Already There
It's understandable to be wary about making fundamental changes to the way you do business. But don't let that delay your journey. Remember, your competitors may have already arrived at this successful destination. This guide will help you catch up!
Download the Ultimate Guide to As a Service
Latest posts by Mark Sokol
(see all)