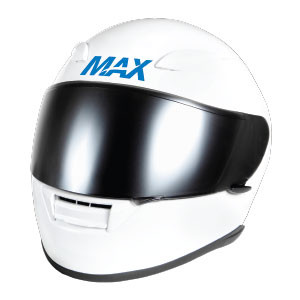 Backing up large files, applications and databases has historically been a challenge. But, Chris Groot explains, MSPs with backup accelerator technology in their arsenal can shift business into another gear.
Chances are your desk chair doesn't come with a seat belt. Just do yourself a favor and hold on tight to the arm rests. Whiplash may result from merely reading what's next.
The 2015 Porsche 918 Spyder climbs from 0 to 60 miles per hour in 2.2 seconds, according to Car and Driver. That face-stretching acceleration time makes the Porsche 918 the fastest production car on the planet. Talk about leaving tread marks.
Similarly, managed service providers (MSPs) can leave a lasting impression on customers that demand backup windows be measured in minutes rather than hours. The speed of a comprehensive cloud backup solution can be awfully seductive – like flooring it in an $845,000 automobile. Customers with large files and storage servers pay for the luxury of business continuity. MSPs provide uninterrupted data protection while making good on their New Year's resolution to create consistent cash flow.
You see, backup and disaster recovery (BDR) is hardly a one-way street. Both sides benefit.
In fact, this MAXfocus post implores MSPs to implement BDR into their service offerings. The article notes that achieving full recovery in a matter of minutes is crucial for companies of all sizes.
"The question is how quickly this advantage becomes a baseline need for doing business," the post explains. "MSPs in 2015 need to assess whether they can serve their customers efficiently and effectively without a hosted BDR service.
"At best, it may be difficult."
Historically, the difficulty in managing large files, applications and databases has been challenging. The time it takes any application to scan for file changes can carry on for hours. According to the Disaster Recovery Preparedness Council's 2014 global report, 25 percent of respondents "lost most or all of a datacenter for hours or even days." Nearly 20 percent reported losses of more than $50,000.
Now, adding to the challenge is this development: Data grows rapidly, and there's an expectation among customers that more "recovery points" will be made available, thereby reducing the burden to back up in bulk.
This is where MSPs can shift their business into another gear.
"With more features and capabilities expected to be incorporated with the aim of handling and reducing downtime, end users are increasingly adopting disaster recovery services in their systems," the Global Disaster Recovery Services Market 2015-2019 explains.
As features go, backup accelerator technology should be on every MSP's checklist. This technology enables you to:
Conduct backup sessions with greater frequency
Use fewer resources to back up larger files and systems
Meet the growing customer demand for business continuity
Increase revenue by offering Backup as a Service (BaaS) and Disaster Recovery as a Service (DRaaS)
Consider this scenario: You back up data once a day at midnight. Your customers work a full business day before the next backup is conducted. And then, at 5 p.m., there's an outage.
What do you think happens to all that new or amended data?
By reducing your backup windows to minutes, you have the option of backing up more often. In turn, you minimize the impact an outage has on your customers.
The guess here is that's worth more to you than the pricey Porsche 918.
Try MAXBackup free for 30 days

Latest posts by Chris Groot
(see all)