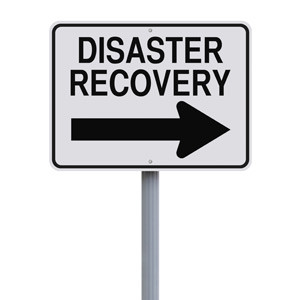 Where there's data loss, there's downtime. That's bad for MSPs and the customers they serve. The key, Chris Groot explains, is improving recovery time by adopting a proactive approach to backup.
Billionaire businessman Warren Buffett famously said "It takes 20 years to build a reputation and five minutes to ruin it. If you think about that, you'll do things differently."
Why stop there? You can extend the same philosophy to backing up your customers' business-critical data. It builds over time, but can be lost, stolen or destroyed in a blink. Then where would you be?
The guess here is you'd be scrambling to retrieve loads of information – in the hope of salvaging your reputation.
It's with that nightmare in mind that this post picks up where last month's left off. March's message, you may recall, urged managed service providers (MSPs) to "shift their business into another gear." The method involves adopting cloud-based backup and disaster recovery (BDR) with backup accelerator  technology. This key feature enables MSPs to create more recovery points, which serves to minimize the amount of data your customers may lose in the event an IT outage occurs.
Fewer recovery points, by contrast, mean larger amounts of data are susceptible to loss. An increase in downtime is sure to result. That's bad for your customers' business as well as your own.
Consider these findings from ITIC's 2014-2015 Global Server Hardware, Server OS Reliability Report:
Nearly four out of five corporations (79%) "require(s) a minimum of 99.99% uptime or better for mission critical hardware, operating systems, and main line of business applications, up from 67% in the 2012-2013 survey."
Nearly one-third (31%) of businesses "don't provide for hardware failover and redundancy."
The "four nines" availability that 99.99% of business now demand equates to less than one hour (52.56 minutes) of downtime per year, according to ITIC's report. Extrapolated further, that's 4.32 minutes per month and 1.01 minutes per week.
Can your mission be any clearer? You need to keep customer downtime to a minimum. But how are you going to do it?
Do things differently, as Buffett said.
In this case, commit to being proactive with data backup rather than reactive. You'll improve recovery time, or the speed with which you can retrieve data after it is deemed to be lost. A smart strategy for you and your customers is creating a duplicate system that is regularly updated and ready for use at a moment's notice.
Completing these two steps is critical:
Determine with your customers the amount of data that can go unrecovered. Then, decide on a tolerable amount of downtime for networks, servers and machines.
Identify the BDR solution that can meet, if not exceed, those business requirements at an affordable, fixed monthly rate for customers.
The price for being proactive is no longer high. But remaining reactionary can be costly.
Convince your customers, especially if they think rapid recovery time doesn't apply to them.
"Small and mid-sized businesses (SMBs) and mid-sized enterprises (SMEs) are also vulnerable and equally risk-averse as their enterprise counterparts," ITIC's report explains. "SMBs and SMEs typically lack the manpower, resources and financial means to withstand the impact of a moderate or severe outage.
"Worst case scenario: SMBs and SMEs could be out of business."
What if that's your customer? Let's just say the blowback likely to come your way can wreak havoc on the reputation you've spent years building.
Try MAXBackup free for 30 days

Latest posts by Chris Groot
(see all)