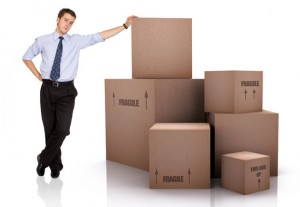 The computer repair business has come a long way over the years and has had many changes. Though many IT business owners got into the business because they love the constant change of technology, it is these changes in the technology that has greatly impacted the way typical service and repair is being delivered and paid for. This transformation has ushered in with it a new era of IT companies embracing this service and delivery model, which has increased their revenues and created guaranteed future incomes, making their businesses more valuable, and less volatile.
Break-Fix vs. Managed Service
Often we hear about distinct lines being drawn in the sand about what type of business an IT company is. You are either a break-fix business, which is the traditional onsite repair IT business. Or you are a Managed Service business, which has embraced remote monitoring and management technology (RMM) (more on that to come) and has transitioned to a majority recurring revenue or monthly pricing model.
The problem with both of these models in the understood or traditional sense is that they are significantly flawed; let me explain.
Break-Fix – The reason so many industry leaders look down on the break-fix model is not just because it is the old way of doing business, but really because the model itself is hard to sustain. It is a grind, often times break-fix businesses are waiting for the next call, not knowing if it will be a good month or a bad month, and growth or hiring new employees can be difficult if not impossible.
Managed Service –Many industry leaders would have you believe that in order to be a successful IT business, you must transition to a managed service only model. Though it would be great to get thousands of dollars in recurring revenue contracts every month in order to sustain the type of revenues needed to staff, manage, and market this type of business; the reality is successful IT companies that call themselves MSP's (Managed Service Providers) are not managed service only businesses. Their businesses are a combination of break-fix, hardware, software, cloud, telecom, managed service contracts, and as a service solutions.
What this all means is an IT business in todays market is, or should be something all together different, a BFHSCTMSASS Provider if you will.
Adding Recurring Revenue
If you have not yet started adding recurring revenue to your business, no matter what you call yourself, you are most likely struggling with fluctuating revenues. This doesn't mean you are not making a good living and some business owners may be just fine for now. But, by adding recurring revenue to your IT business, you can create a business that can tolerate the peaks and valleys that come with running a business.
Remote Monitoring and Management (RMM) – An RMM tool is synonymous with managed services. These tools allow IT companies to remotely monitor, manage, and maintain client networks, servers, workstations, peripherals, and even mobile devices through a centralized interface. This is typically bundled into a monthly-managed service and can be priced either per PC/server or per user and attached to a service contract, often for 1-3 year terms.
Security – Managing security as recurring revenue covers many products and solutions. From hosted antivirus to spam solutions, firewalls to password protection this genre of services can provide a bevy of monthly priced options for your customers.
Backup – With the necessity of data in every business, the need for robust backup has grown exponentially. For this reason, backup has become one of the easiest and most profitable recurring revenue sources for an IT business. Whether it is a hardware, software, or cloud-based solution, finding the right products that will meet the needs of any of your clients should be the goal. Most backup solutions provide monthly options, and revenues can typically grow as data grows, giving IT businesses great potential for a growing revenue stream.
Cloud – Cloud covers a huge range of products, services and solutions. Some common cloud solutions that are driving good recurring revenues with IT businesses are hosted exchange, infrastructure and hosted servers, cloud–based voice solutions, and countless other cloud solutions.
Taking the First Steps
When deciding to add recurring revenue solutions to your business, there are a few things that will need to be implemented in order to manage customers and subscriptions.
Billing – A billing solution that can handle recurring subscriptions is necessary in order to manage customer service billing. Most vendors will bill you monthly for the amount of products, services, or users you have ordered with them. This means in turn you will need to bill your customers monthly. Some IT companies prorate charges in order to make sure that all of their customers are on the same billing cycle, while others bill by order date. This will depend on your billing solution capabilities and vendor requirements.
Credit Card Processing – Some billing solutions will have built in credit card processing, while others will require a manually chosen solution. There are many choices where this is concerned. Watch out for processing fees, changing percentages, and monthly costs that can significantly impact your revenues.
Professional Services Automation (PSA) – PSA tools are designed to provide IT companies with a centralized way to manage customer trouble tickets, billing and invoicing, contracts, sales, and many other business aspects. Many of the tools roll all of these into a single solution making it easy for IT business owners to manage subscriptions and contracts.
Solutions – It will be necessary for IT businesses looking to get started with recurring revenue to vet out their offering or solution stack. These services can either be sold a-la Carte or as part of a managed bundle. Make sure to ask peers for advice and recommendations on different vendors and do your homework where this is concerned. Many vendors offer free reseller programs and do not require minimum purchases for monthly service offerings, while some even offer free evaluation products. These vendors will obviously be easier to evaluate than those that charge to be a part of their program.
Making the Move
Staying stagnant and resisting change is not what this industry is about. In order to grow an IT business or even maintain stability, owners must adapt and embrace new technology, service delivery models, and solutions. By adding recurring revenue solutions, an IT business can catapult their business and begin to get out of the day-to-day that comes with the break-fix lifestyle. Not only that, but IT businesses that have recurring revenue have more valuable businesses, and have better options if an exit strategy or retirement is necessary.

With more than 20years experience in the technology field and having been a part of a number of successful startups, Frank provides a unique take on the industry.

Latest posts by Frank Gurnee (see all)